Pet first aid is the immediate care and attention given to an animal that has been injured or has become ill. It involves identifying and managing potentially life threatening conditions until veterinary care can be obtained. here are some important things to know about pet first aid: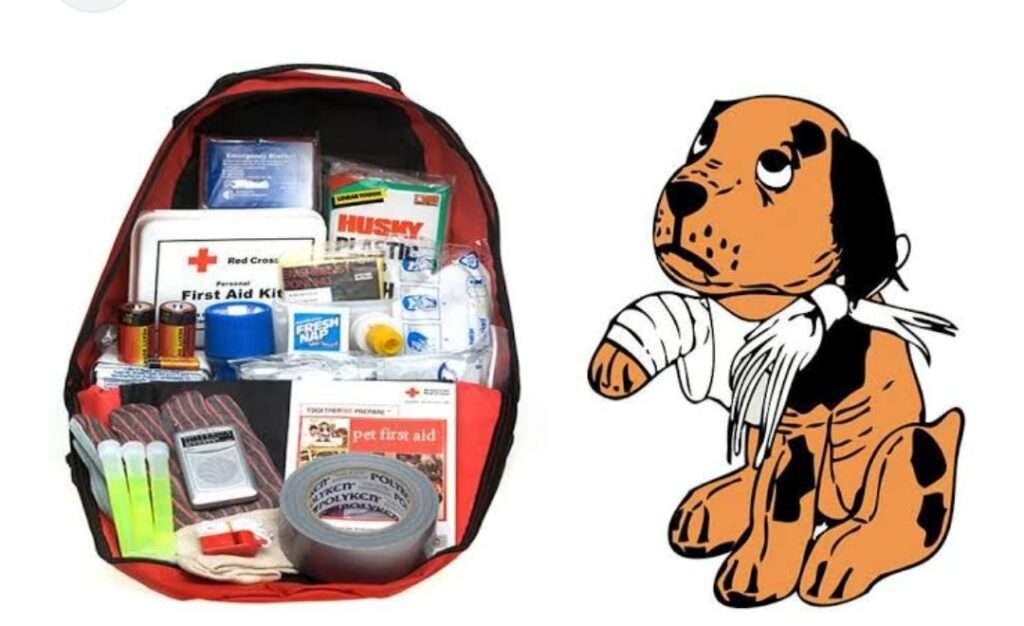 Be Prepared:
Keep a first aid kit specially for your pet on hand at all times, and make sure you know how to use its contents. Your kit should include items such as gauze, adhesive tape, scissors, antiseptic wipes, and a digital thermometer.
2. Know the signs of distress:
Its important to know the signs of distress in your pet, which can include difficulty in breathing, excessive bleeding, and loss of consciousness. Knowing these signs will help you recognise when your pet needs immediate attention.
3. Stay calm:
In an emergency situation, its important to remain calm and focussed. Your pet may sense your anxiety, which can make the situation worse.
4. Handle with care:
When dealing with ab injured pet, be sure to handle them with care to avoid causing further injury or pain. If your pet is in pain, use a muzzle to protect yourself, but never leave it on for an extended period. Calm Your pet as much as possible and also you can ask
5. Contact a Veterinarian:
Even if you are unsure if your pet needs medical attention, its always best to contact a veterinarian for advice. They can guide you on whether or not to bring your pet in emergency care.
Remember, the best way to care for your pet in an emergency is to be prepared, stay calm, and seek professional help when needed. Its also good to provide to provide your pet safe and calm place , where he can escape anxious situations. everybody enjoys calm place to retreat.