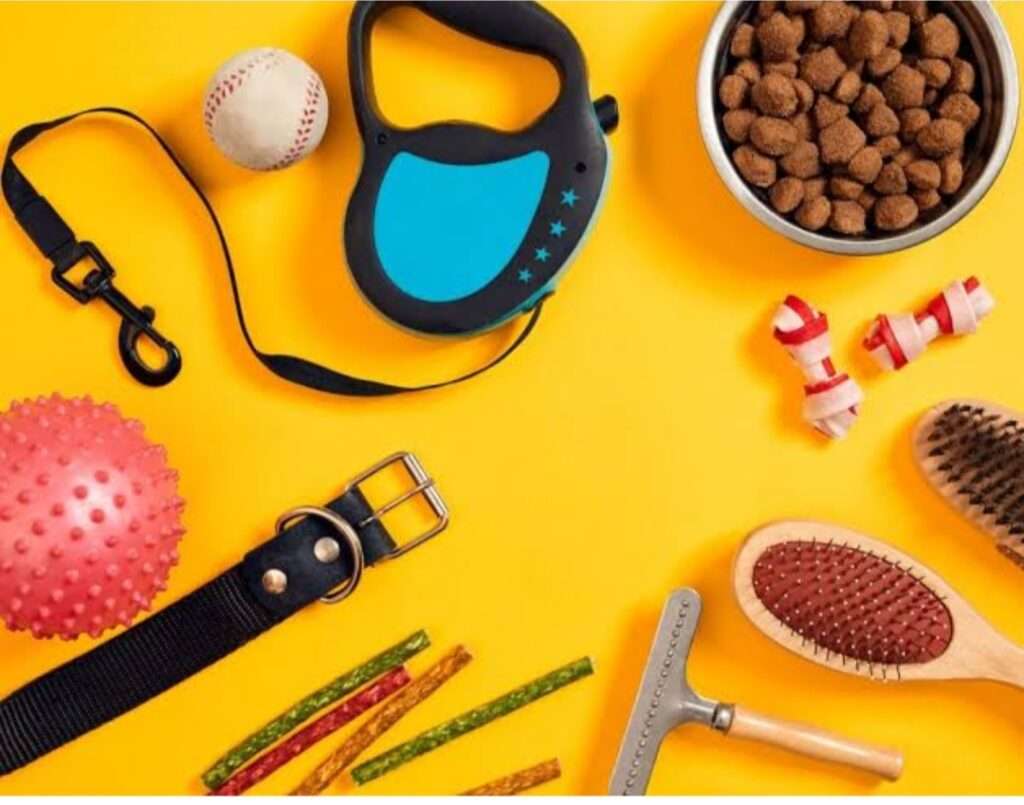 As a pet owner, ensuring you furry friends health and happiness is your top priority. To achieve that, there are several essential pet products you must have. From food to grooming tools, toys, and accessories, here are the top pet products every owner should have.
BODY HARNESS AND LEASH
A dog harness are one of the essential pet products that helps in removing the pressure that a collar would exert on the dog's neck. Harness helps in evenly distributing pressure force along the chest and backside of dog's body. A harness with two different points of connection, one on chest and other on the backside enables easy handling.
2. EYE WIPES
Eye wipes helps in cleaning the clumps also known as tear strains, formed the underneath. Small breed dogs are more prone to tear stains compared to larger breeds.
3. FOOD AND WATER BOWLS
One of the most basic pet products every owner needs is set of food and water bowls. These bowls should be made of durable materials, easy to clean, and ideally designed to prevent spills and messes. Make sure to choose the appropriate size if bowls for your pet base on their breed and size. It is very important to carry a bottle of water for the pet during exercise or play. For the pet to prevent from dehydration it is extremely important to carry water bottle specially during summer times.
4. ANTI-TICK POWDER
To tackle the problem of flea infestation which is more common in summers, anti-tick powder is is perfect solution. One just need to rub all over the pet's body .
5. TOYS, TOYS AND TOYS
Toys are excellent mental stimulators that encourage active play and minimise periods of boredom. It also helps to keep their teeth clean. Balls are a must-have for any pet, including chickens. Choose the toys that are appropriate for your pets size, age and play style. Interactive toys that challenge your pets problem- loving skills are also beneficial.
6. GROOMING SUPPLIES
Cats and dogs alike needs constant grooming, especially when they get older and have a harder time keeping themselves clean. Grooming products are one of the essential pet products like comb, brush, nail trimmer helps to maintain their hygiene and as well as promote their health
7. CRATES, CAGES AND GATES
Sometimes keeping your pets in one room can be difficult. That is why these are the best pet product option for pet owners. Choose a crate or carrier that is right size for your pet, with adequate ventilation and comfortable bedding. Crates provide a safe and secure space with some privacy for your pets. Make sure crates have enough space to move around also.
8. BATHROOM ESSENTIALS
The worst part of owning a pet is cleaning up after them. Bathroom essentials pet products are therefore can make this task a bit easier to manage like potty pads, poop bags.
9. HIGH-QUALITY FOOD
Choosing the right food for your pet is crucial for their health and well-being. Make sure to choose high quality food brand that meets your pets nutritional requirements. Consult with your veterinarian to determine the best food for your pet, base on their age, breed, and health condition.
10. BEDDING
Providing your pet with comfortable and cozy bed can improve their sleep quality and overall well-being. Choose a bed that is easy to clean and fits your pets size and sleeping habits.
11. FIRST-AID KIT
A pet fist-aid kit can be a life saver in case of an emergency. It should include basic supplies such as bandages, antiseptic tweezers, and a thermometer. Consult with your veterinarian to customise your first-aid kit according to your pets specific needs.
12. SCRATCHING POST
A scratching post can prevent your cat from scratching your furniture and provide them a place to exercise and stretch. Choose a sturdy and tall post that can accommodate your cats full length.
13. LITTER BOX AND LITTER
For cat owners, a litter box and litter are essential. Choose a litter box that is right size for your cat and easy to clean. There are different types of litter available, such as clay, crystal, and biodegradable.
In conclusion, investing in these pet products can enhance your pets quality of life and keep them healthy, happy, and comfortable. Remember to consult with your veterinarian to ensure that you use the right products for your pets specific needs.